Diversity vs. Inclusion: why should companies pay more attention to the latter?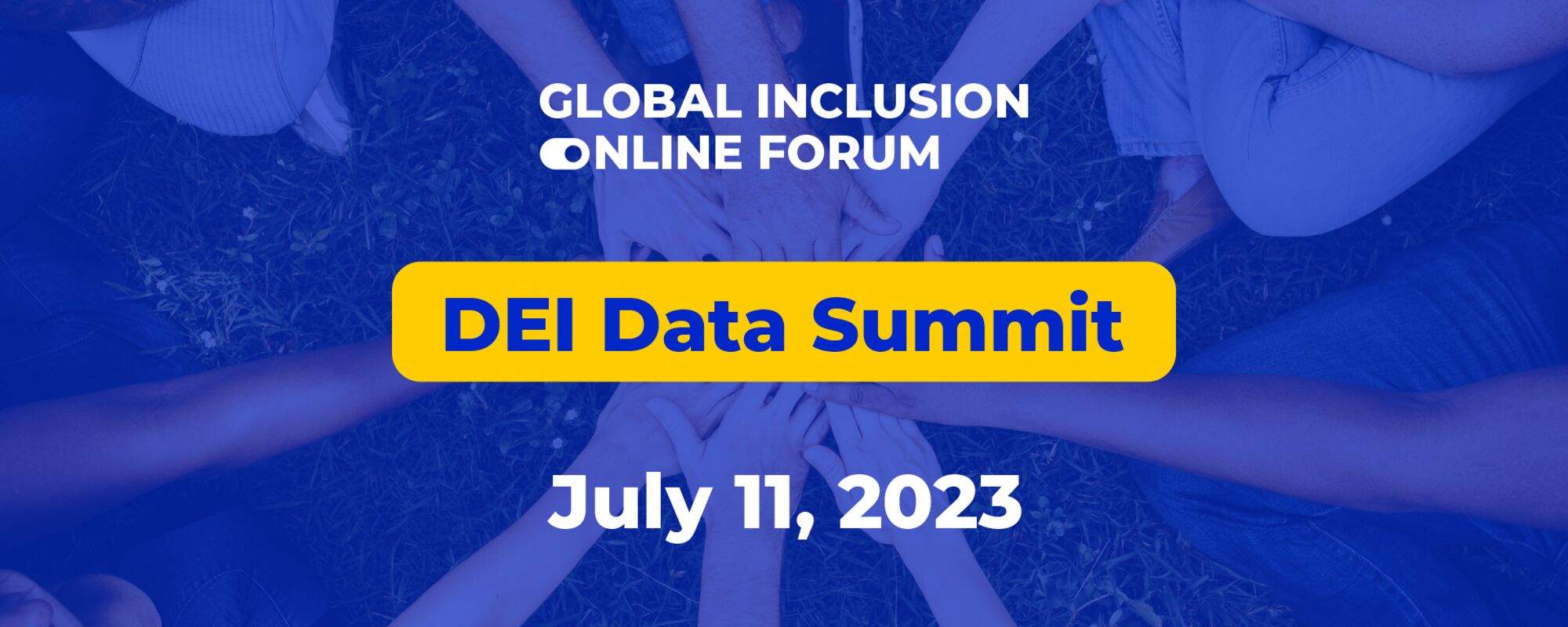 Article by Kostiantyn Gridin,
Global Inclusion Online Forum Big Ideas Officer
Introduction

One year ago, in June 2022 I was invited to meet with the regional HR team of a large and well-known multinational company. My involvement with them was to facilitate their DEI training, with the focus being on their fulfillment of their diversity goal of 50:50 gender parity. The result is a lack of inclusion especially when male employees expressed that they did not support the diversity goal.
After that I had many similar conversations with corporate execs and consultants seeing the same trend. The more companies push for diversity by focusing on improving minority representation, the more resistance they get from their non-minority employees and the more frustration people hired for diversity manifest.
When writing this article, we analyzed diversity reports of all S&P 100 companies, who produced them in 2023. Surprisingly, only 3 out of 100 companies from that list approach inclusion as a separate DEI metric, while most of them present it as part of diversity numbers, i.e. increasing minority representation rates.
Some of the leading global consultants already started ringing the bells. Back in 2020, even before George Floyd's murder McKinsey issued their annual diversity report with a sub-title "Why inclusion matters". They were one of the first consultancies who tried to measure a general sentiment of inclusion across companies by analyzing employee comments on public forums like Quora and Glassdoor. Noting some progress many companies had done on diversity, they also revealed a declining sentiment of inclusion across multiple organizations.
The most recent global study came in early 2023 from BCG another global consulting firm. Similarly, BCG found that few businesses focus on inclusion despite research showing that it has incredible benefits such as lowering the risk of attrition, the focus is on meeting quotas and diversity targets.
Reasons for the decline
So why is focusing of diversity quotas causing inclusion to decline? Well, the problem here is that businesses when introducing them are sending a message to all their employees that certain genders and races will be prioritized for hiring. This leads to a growing belief that women, people of color, LGBTQ+ people and persons with disabilities are getting jobs based on their identity rather than their skills, experience, or qualifications, which is causing sentiments towards inclusion and a culture of belonging to decline.
Hence, the quotas approach in fact creates more barriers for talented workforce, both of diverse and non-diverse backgrounds. While white male candidates feel discriminated because of the quotas, minority representatives start being perceived as a result of those quotas, not that or their talent and hard work.
All of that has contributed to the growing diversity fatigue, a new phenomenon causing a decline in inclusion within a business. Businesses are reducing their DEI departments, cutting budgets for their DEI initiatives, and denying involvement in corporate DEI programmes. While doing that, most of the businesses do not approach the root cause - biased hiring processes, unstructured decision-making procedures, and untransparent hiring criteria.
Furthermore, this state of affairs also contributes to a biased promotion process, in which every minority leader can be looked at as a result of the quota, while every majority representative can be perceived as a result of the systemic anti-diversity bias.
Measuring and promoting inclusion
Despite most of the global companies making ambitious commitments to diversity, equity and inclusion, there are only 3 out of 100 companies from S&P 100 list that do their measurements.
The first is AMD, who annually produce a survey titled "AMDer Survey" the most recent of which was answered by 96% of their employees, this a cultural and operational index looking at 10 dimensions including employee empowerment, resource and support, pride in company and clarity or direction. Some of the questions in the survey are grouped together under a specific Diversity, Belonging and Inclusion (DBI) index, AMD's score for this index was in the top 10% of global companies within the tech industry. Not only this but the employees at AMD seem to have positive opinions towards inclusion and belonging, with 52% of employees participating in inclusion initiatives in 2021. AMD has the goal of increasing this number to 70% by 2025. The main initiative to support inclusion are the AMD Employee Resource Groups (ERGs), these are spaces designed to support those within minority groups including women, LGBTQ+ people, ethnic minorities, and persons with disabilities. With the overall aim of sharing ideas and providing support therefore driving the advancement of inclusion withing the organisation.
Another company to note is Colgate-Palmolive, they measure their activities against an Inclusion index, while other global organisations have an average score of 75%, Colgate-Palmolive had a score of 82% in 2022. Clearly there are clear efforts to advance inclusion in a meaningful way. Their inclusion initiatives include recruitment of diverse talent, this is where recruitment processes focus on gaining a diverse range of talents, backgrounds, and experiences. Leadership Development programmes to cultivate diverse and thus highly effective leaders that will contribute to advancing diversity. And finally, like AMD, Colgate-Palmolive created Employee Resource Groups (ERGs) which were developed to communicate ideas and experiences therefore increasing inclusion and belonging within the organization.
The third and final company measuring inclusion is Danaher. The way in which they measure inclusion is looking at their workforce following inclusion initiatives, in 2021 they had a 37% increase on women employees and a 39% increase in U.S ethnic minorities. Danaher describe their inclusion initiatives as multiple different programmes to increase inclusion and belonging. This includes things like Operating Company accountability this where strategies and initiatives to ensure inclusion goals are being met in a meaningful way. They also have Leadership commitment programs where part of performance evaluation for senior employees involves looking at their commitment to DEI initiatives. Like the other organisation Danaher also has resource groups for their employees; called Associate Resource Groups (ARGs), not only is this a space to share experiences but they also have the inclusion of "friends" or allies who can learn about these experiences and how they can support, thus building their understanding on the importance of inclusion, these groups are very successful with membership increasing by over 100% from 2020 to 2021.
It is fair to say, that inclusion is the hardest metric to measure, as opposed to demographic representation. It is hard to formalize an approach to measuring feelings, as people's emotions towards any issue do depend on their internal state. And, depending on the mood they are in a certain moment, they assessment of inclusion in their workplace could be different.
Yet, in the recent years many research and consulting organizations have made significant progress to approach the issue. Better access to data, as well as constantly advancing online measurement tools help the most progressive companies track their leaders' behaviors almost in a real time, get their employees feedback, see the inclusion rates across the organization as well as those of specific departments or minority groups etc.
It is not a coincidence that our upcoming DEI Data Summit, which brings together around 1000 DEI and HR professionals, and will be entirely focused on measuring inclusion. So, if you want to upgrade your DEI data measurements and see if your DEI efforts really bring the people of your organization together, you are welcome to attend this important online event. Stay inclusive!