Say Goodbye to Hiring Preferences based on Gender, Race, or Background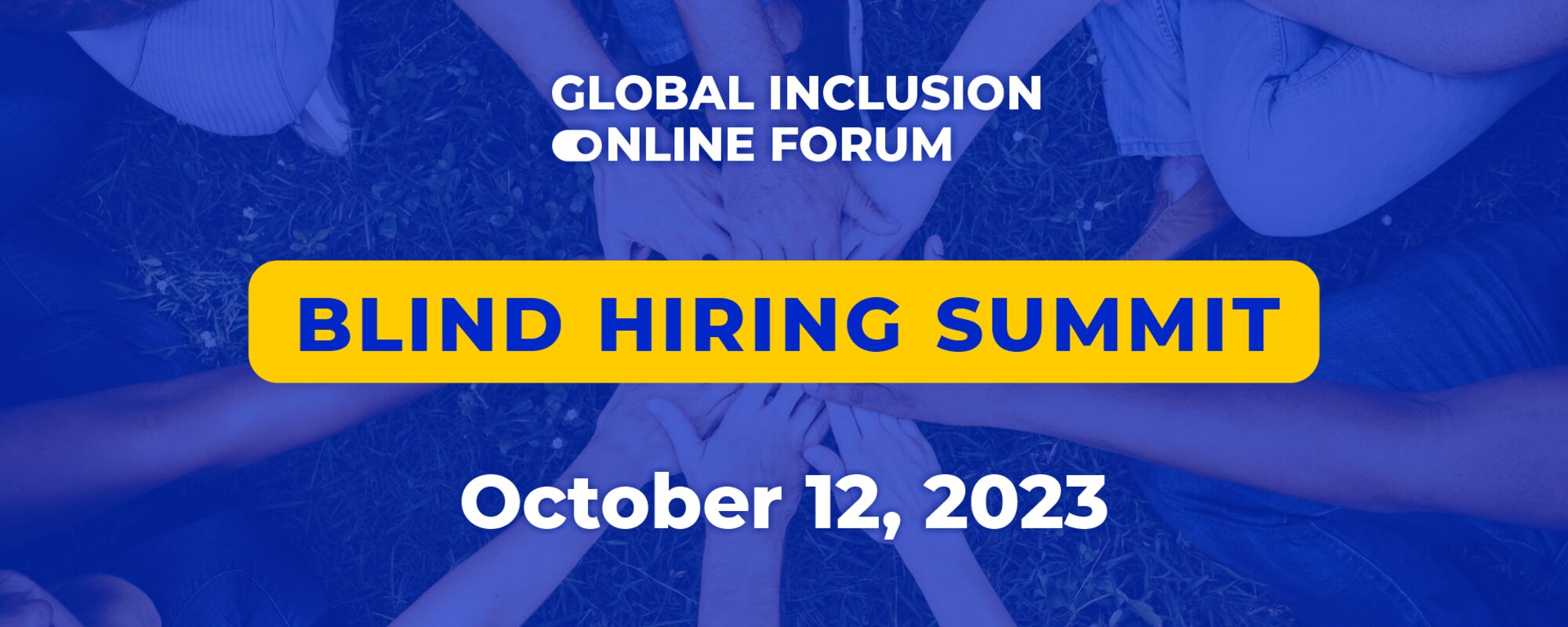 Kyiv, Ukraine - New York, United States - THURSDAY, October 12, 2023 - Today, the Global Inclusion Online Forum, a leading diversity event platform for senior leaders and HR professionals, held its much anticipated Blind Hiring Summit. The online event brought together DEI professionals from Europe, and North America to experience the fully blind hiring process from both the candidate's and hiring manager's perspective.
Despite the global trends in promoting DEI and fair hiring policies, the problem of discrimination and unfair hiring is still present in the workplace and manifests itself through personal conscious and unconscious biases from the hiring managers: unstructured decision making as well as hidden preferences to people from selected demographic groups.
In today's corporate landscape, transparency in hiring practices remains a challenge for many organizations. While some companies prioritize diverse representation, they often resort to quotas, a strategy that can be seen as discriminatory. On the other hand, those aiming for equal opportunity may lack mechanisms to address hiring managers' personal biases when evaluating candidates.
Blind Hiring – the removal of personal information from applications – is designed to reduce the risks of these personal biases from affecting the hiring decisions. Earlier this year in July, CFC Big Ideas, an international business consultancy, through its subsidiary project, Global Inclusion Online Forum (GIOF), in partnership with Jobecam, the world's leading blind hiring platform hired the first person in the world - a HR manager - via this innovative process.
Speaking at the Blind Hiring Summit, Kostiantyn Gridin, partner at CFC Big Ideas and founder of Global Inclusion Online Forum said, "Fully Blind Hiring has the foundations to create a new level of corporate culture built on the spirit of meritocracy with more equal treatment and better collaboration.."
Event Page: https://inclusionforum.global/~fully~blind~hiring/#
CFC Big Ideas is an international business consultancy headquartered in Dubai, UAE, and Kyiv, Ukraine, that provides services in government relations, crisis communications, event management, innovative management solutions, and business development advisory to its local and international clients.

Global Inclusion Online Forum (GIOF) is a global digital platform promoting diversity, equity, and inclusion for advocates and practitioners in the corporate world. GIOF has grown from a one-time online event organized during the COVID-19 pandemic to an annual forum. Past Annual Meetings have brought together over 8 thousand participants and more than 200 global speakers, including chief diversity officers from Fortune 500 companies.
Contact:
Mykhailo Kats
Head Organizer at Global Inclusion Online Forum